All you need to dominate

your life!
A daily battle plan that helps you define the right things that set yourself up to success.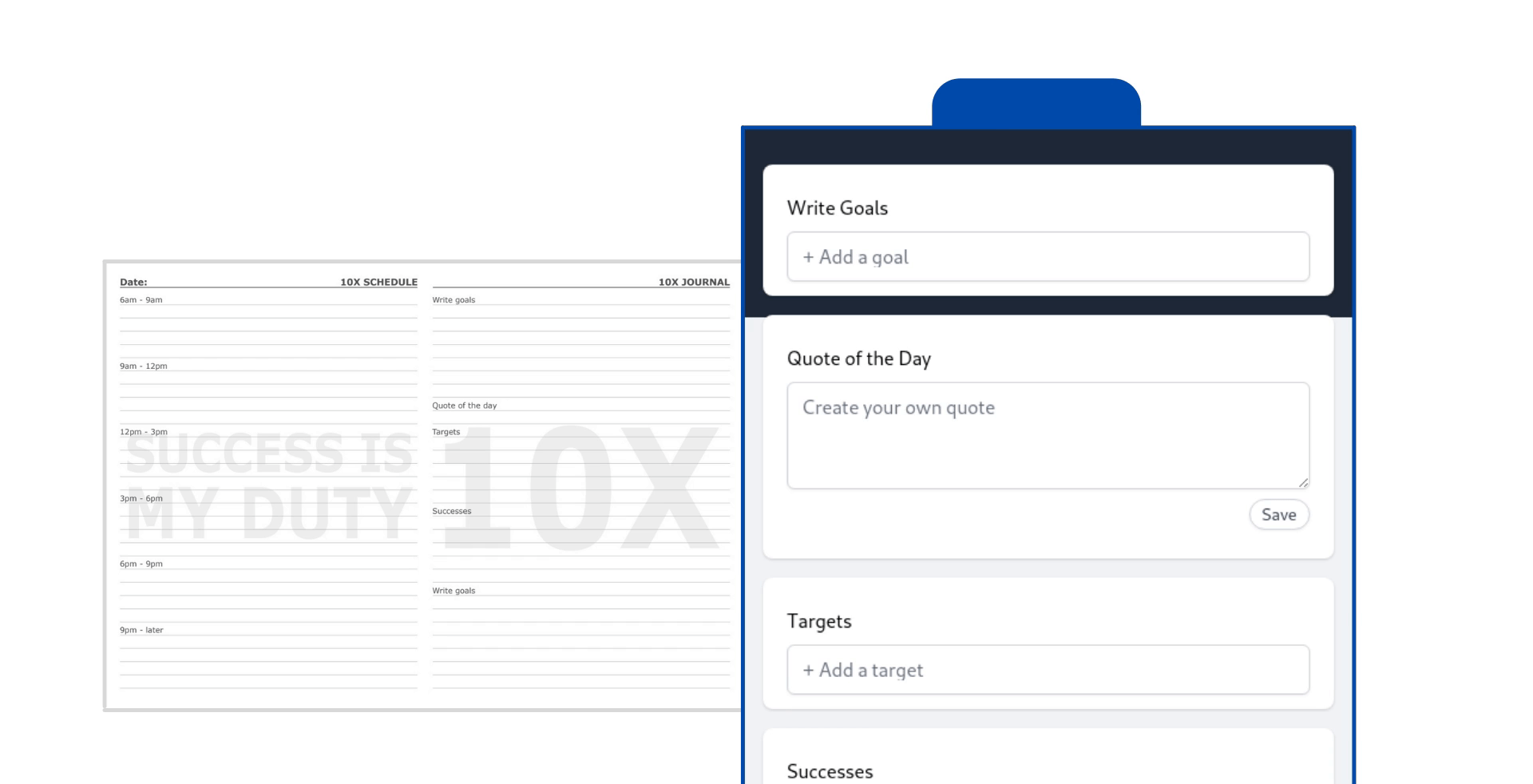 For 25 years I have used every type of daytimer, planner and organizer that exists. This is the best of them all. The 10X Planner schedules out every second of everyday, gets your head right, gets you goal oriented, and target focused everyday.
A better way to conquest your day
The 10X Planner is for the entrepreneur that demands to 10X their life.
Success is your duty
Write down your goals

Remind yourself what the bigger picture is. What are you shooting for? Writing down your goals keeps them in sight and at the top of your mind.

Motivate yourself

Always study those who are successful and use their words to inspire. A daily quote can also be your own mantra that helps you push through to achieve your goals.

Set your targets

Aim high and raise the bar. You're capable of much more than you think. Once you set your targets, commit to getting as close to them as possible without ever lowering your target.

Note your accomplishments

As you complete tasks and solve problems take note. Writing down the positive "wins" of the day motivates you to do more.

Keep your goals in mind

End your daily hustle by revisiting your goals and adding new ones. Make them HUGE and then get obsessed with them. Let your big goals be what drives you to push yourself to greatness.
Always in the right direction
It is said that it takes 60 days to change a habit and for the rest of your life the 10X Planner is your 10X coach everyday. Seeing your positives "wins" of other days motivates you to do more.
History of all time

You can view your entire history for a year, three, or as long as you like, anytime, anywhere. Our application gives you control and security.

View your achievements in each day

To remember moments or encourage you to do more. You can see what you have achieved each day. Your goals, targets, and successes that took you where you are today.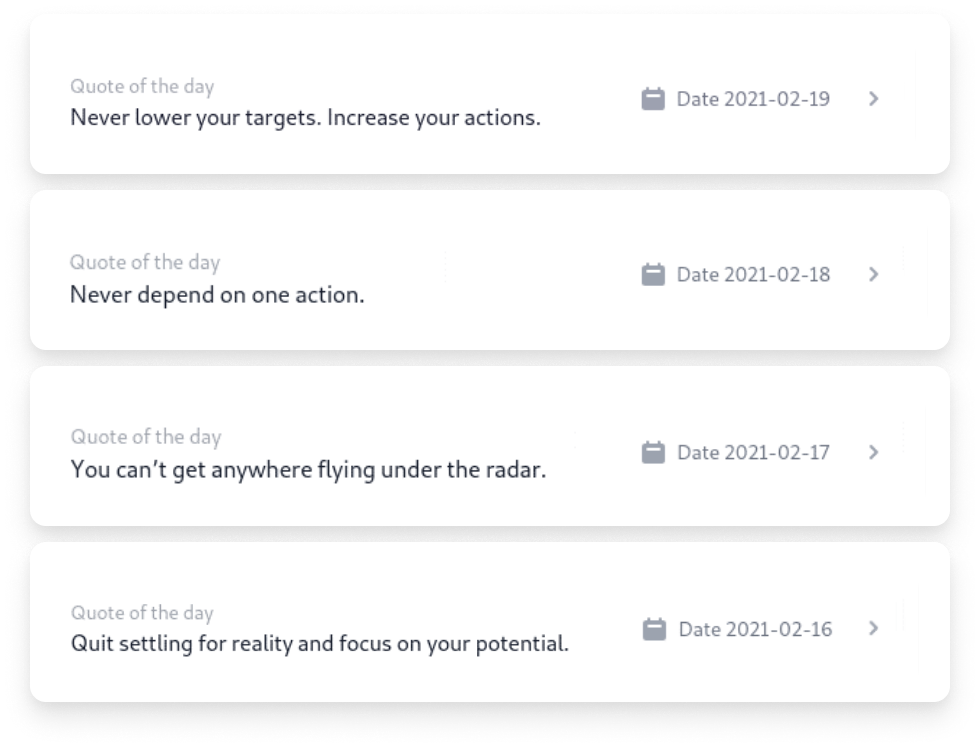 Ready to take action and change your life?
Create an account to get started today.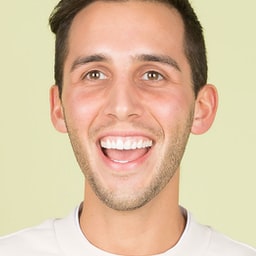 I saw immediate results!

Simple enough to use...
Effective enough to change your course! I love my 10x planner - Steven P.
Join The Community!


Over 300+ 10x Planners using are using our app.